Monterey kayak March 2014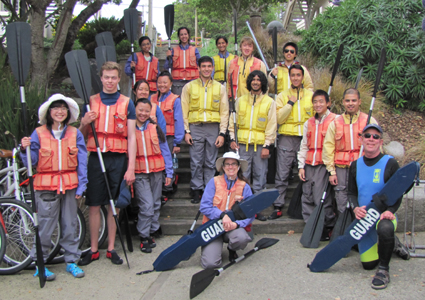 For the March 29, 2014 De Anza College Outdoor Club Monterey kayak trip it drizzled and the wind came up while we were kayaking but it did not start to pour rain until after the kayaking and two hikes at Point Lobos.

We saw more otters than on previous trips, including babies lying on their mothers. No one got a photo of an otter and a seal that swam right under the kayakers.

On the second hike at Point Lobos we saw a baby seal: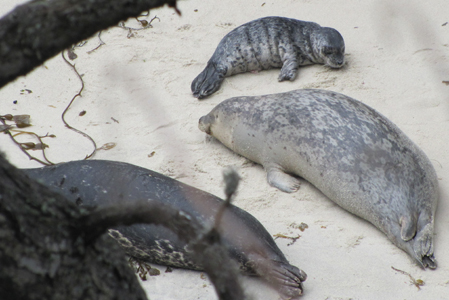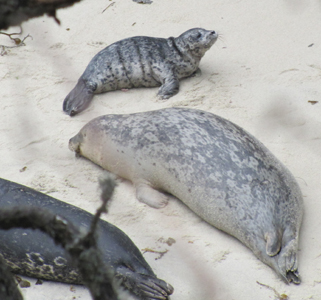 Lots more pictures of Point Lobos are at: Point Lobos State Reserve
Details about these trips are at: Monterey ocean kayak day trip