We are leaving this page for future reference. Please find info about the next trip at
Outdoor Club Coming Attractions
Signups for the May 2023 Outdoor Club kayak lesson and practice paddling at Baylands Preserve
have things you must do before you come on campus to sign up.
If you have not yet read the webpages:
kayak lesson and practice paddling at Baylands Preserve
Bayland's kayak lesson and practice paddling sample trip agreement
please do soon.
You always need to bring a valid government-issued photo ID.
(which could be a drivers license or a clear photo on your cell phone of your passport)
and proof you are a De Anza student to be able to sign up for an event.
(For proof of enrollment you can show us, on your smart-enough phone, your enrollment at the Portal.)
You can't just show up for an off-campus event and expect to participate without having signed up in advance in person and having paid in advance. If you are under 18 your parent / guardian must sign you up, in person, with you.
You can't sign up on-line, by email or at this website, each student must appear in person to sign trip agreements/releases.
Your friend or even your spouse can't sign the required paperwork.
Especially important to note if you are under 18 years old a parent/guardian
will need to sign all the documents along with you, in person.)
There are no waitlists for club events.
Because college rules for Covid vaccinations have changed, providing vaccination proof as in Step One below will likely no longer be needed by the time we start signups for the October 2023 adventure.
Step One (many students have already done this step)
All De Anza Outdoor Club events require an in-person, on campus signup.
Everyone coming on campus,
whether for an in-person class,
or to go to the library,
to access other on-campus college services,
or to sign up in person for Outdoor Club adventures and/or a membership
must submit proof of full Covid vaccination/booster(s) before they come on campus or register for an on-campus class.
If you are not enrolled in an in-person on campus class and have not submitted your vaccination proof, please read:
https://www.deanza.edu/return-to-campus/students.html
and follow through by doing the things you must do before you come to talk to us / do trip paperwork on campus.
Step Two
If you carefully read the Baylands Kayaking trip webpage,
and trip agreement
before you come to sign up, it will go much faster and you will better be able to pass the trip pre-test.
(The first people who took the test the last time we went kayaking got perfect or near-perfect scores.)
Step Three
You must bring your money order payment when you come to sign up.
(You can come to one of the signups meetings and get questions answered and/or take the pretest but you can't sign up unless you have your trip payment with you.)
see: how to get a money order to pay for an Outdoor Club trip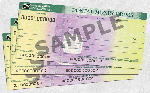 For most signups (or ask questions or take the pre-test), we meet at the college swimming pool area.
A swim class will be in session so you might have to wait a bit to get help.
The sign ups (or ask questions or take the pre-test) for the Baylands kayaking lesson and practice paddling will be:
Thursday, April 27, 11 a.m. to 12:30 p.m. at the college Club Day, (unless the college postpones Club Day due to rain, which is not likely this May)
(Club Day is scheduled for 11 a.m. to 1 p.m. and the Outdoor Club intends to be there at least that entire time, (maybe even as early at 9 a.m.)
but coming to sign up the last hour will not give you enough time to take the test and do all the paperwork.
Students who said they can help at the table are encouraged to be there at 9 a.m.)
Saturday, April 29, 1:10 p.m. at the pool.
Saturday, May 6, 1:10 p.m. at the pool.
May 6 there will be a flea market almost all day using all of parking lots A and B. DO NOT try to park in the lot on the east (Stelling road) side of the campus or the Stelling Parking Structure, there is almost always much more room, and less hassle if you park in lot E, on the other side of the PE quad. Find Lot E at: https://www.deanza.edu/maps-and-tours/documents/DAC-campus-map-2023-0404.pdf OR try the Flint Center parking garage, at the Stevens Creek and Highway 85 corner of the campus, as even the top floor has space most Flea Market days. You will need to plan time for the walk from there, but that could be faster than driving around and around looking for a parking space.
AND last chance to sign up for the Baylands Kayak Lesson and Paddling Practice trip will be
Saturday, May 13, 1:10 p.m. at the pool.
People who wait until the last minute to sign up are sometimes left out.