Just as we launched our kayaks an otter surfaced among us, eating a crab. We also saw multitudes of noisy sea lions and more egrets than previous trips.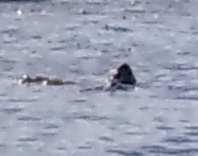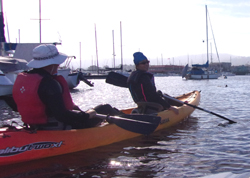 Group photo right after launching:

and another group photo in front of the Monterey Bay Aquarium:

As we hiked in the afternoon at Point Lobos, deer wandered across the trial, ate a little and came back across the trail, posing for photographers.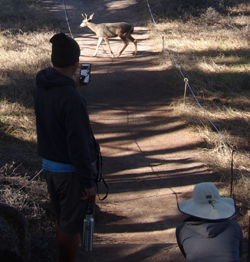 For more about the De Anza College Outdoor Club trips fall quarter and spring break, kayaking on Monterey Bay, go to Monterey ocean kayak day trip
For more about the afternoon Point Lobos hike(s), go to Point Lobos.