snow camp 2017
More will be added to this page when I get more photos from students.
Group photo the last morning in the Upper Pines Campground: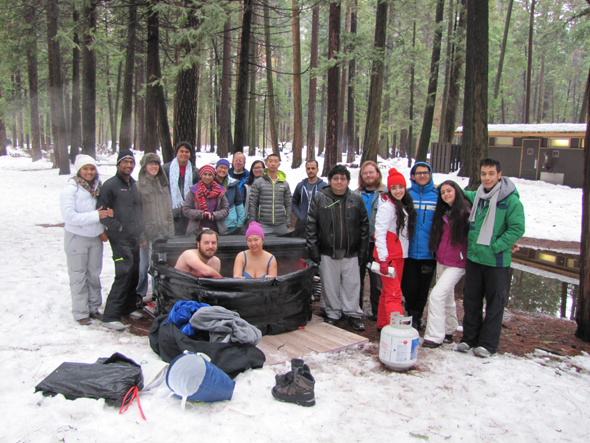 Outdoor Club legends Cindy and Mirza had brought their portable hot tub on the Outdoor Club Tahoe trip a few months earlier and when they talked about bringing it on the Yosemite winter trip some insulation was discussed. They designed the insulation themselves, already had a propane heater, and were properly set up. They set it near a flooding-from-heavy-rains-temporary-creek flowing through the campground and filled it from the temporary creek. Since they did not use any soap/oils in the hot tub, it was okay to drain it back into the temporary creek when they were done.
The seasonal temporary creek had totally flooded nearby campsites: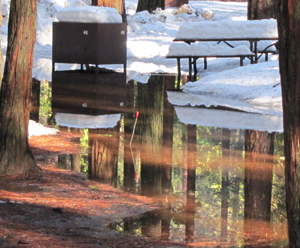 Snowball throwing is a frequent activity of De Anza College Outdoor Club winter Yosemite trip members. Behind him, photographer Christina Nguyen also photographed Yosemite valley cliffs with the Royal Arch Cascades (usually dried up in summer) at a higher rate of flow than usual:

Saturday: consulting maps and packing snacks, first aid kits before the hike to Upper Yosemite Falls: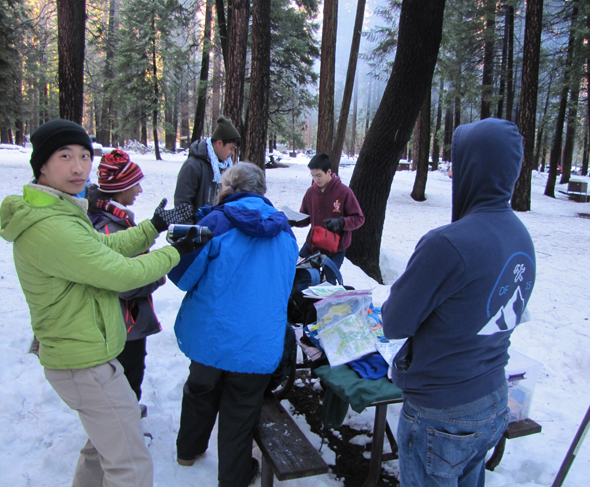 Some students who did not do the major hike went snowboarding (photo by Jovill Gruspe):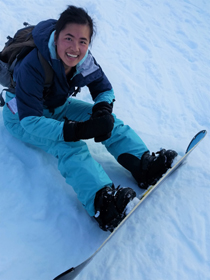 Last morning waking up:
OOOOPs, he discovered that he had not dried out his tent completely the last time he used it, so it had mold. He and friend slept comfortably in the Chevy Suburban instead: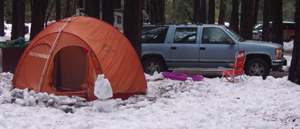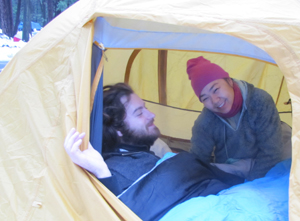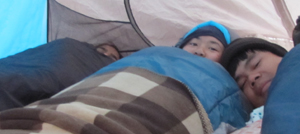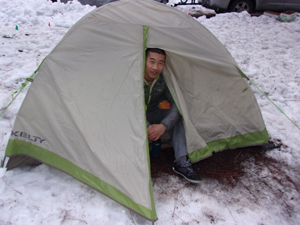 Ooooops, not warm enough the last morning so they moved from their tent to their car: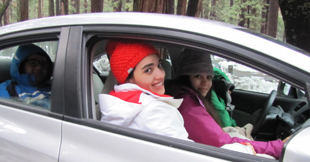 About half of the group after brunch and dancing at the Ahwahnee: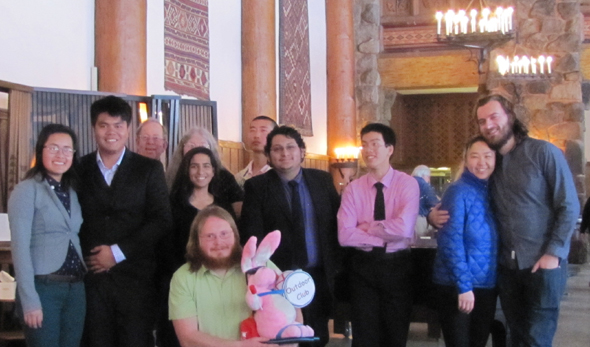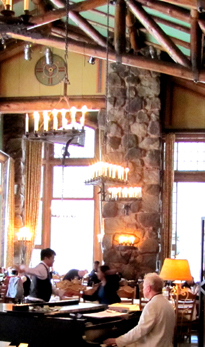 The waterfalls were fuller than usual and more numerous. For comparison:
Bridalveil fall in September 2016, with just a wisp of water: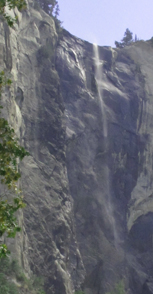 and in February 2017, with full flow: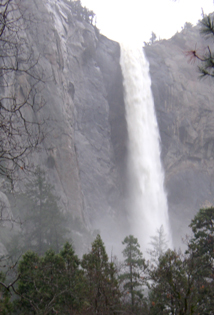 Below, awhile after an April sunrise, the sun just starts to touch the cliffs of Royal Arches Cascade.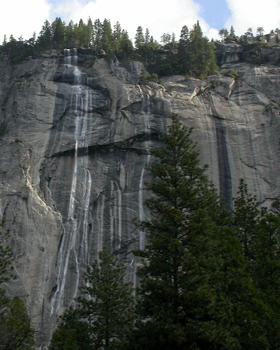 and almost dried up in May 2014: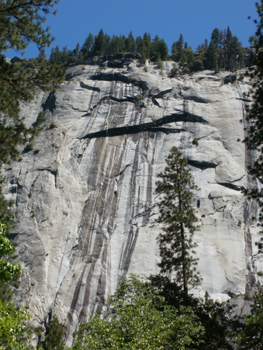 and in full flow during rain storms in February 2017: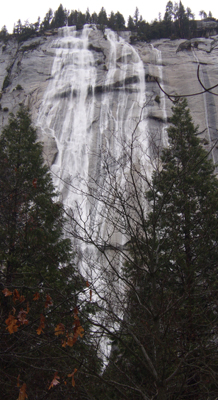 At the start of the trail to Mirror Lake, along the cliffs, (across the parking lot from the Majestic (Ahwahnee) hotel), in some months, you can see and feel mist from the Royal Arch Cascades. In heavy rain – below during our February 2017 trip – this section of trail became a creek/river. Below looks a bit like snow on the ground, but all that white is rushing water.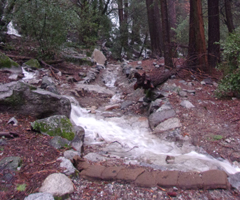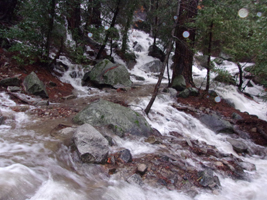 Compare the photo above to April 2017: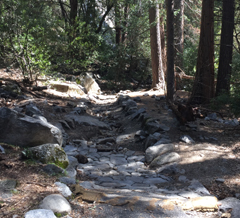 A few days after the club departed the ski resort was closed briefly due to tooooooo much snow and 1 1/2 loops of the campground were closed due to flooding. The closed campsite parking spaces and much of the campsites were ponds. The river rose to near flooding, the kind of flooding that gets Yosemite valley evacuated.
The main page for the De Anza College Outdoor Club winter Yosemite camping trips is: Snow Camp The 2017 trip was the twenty-seventh annual.