The De Anza Outdoor Club got surfing lessons again on May 30, 2005. The students were age 18, 20, 20, 20, 21, 22, 22, 22, 24, 26, 27, 28, 28, 33, 44, and 45.
We had a lesson on the beach and practiced standing up on the boards.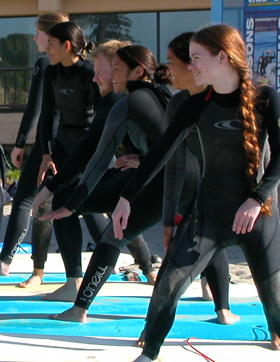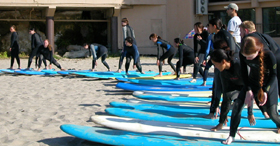 Then carried the boards down towards Steamer's Lane and paddled out.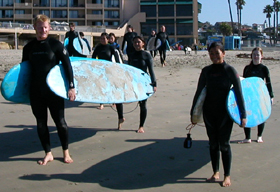 In the photo below you can see people waiting for a wave in the background, one student standing and surfing, one trying to get up, some paddling back after a ride, and one of the instructors with a student, helping them to stand.

Timing is everything and it takes a while to get a feel for the moving wave. If you try to stand up too soon you can just miss a ride: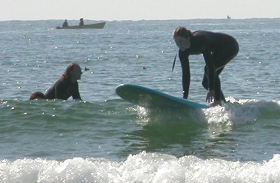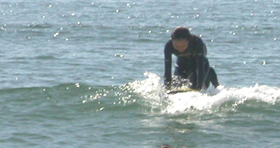 We had quite a few wipeouts: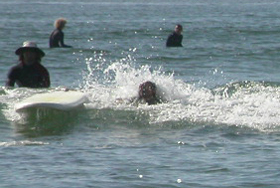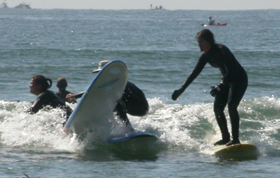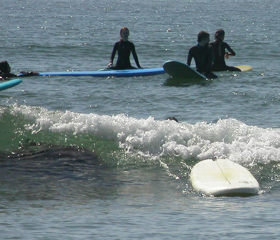 Here a wipeout next to an instructor and a student almost standing up:

And lots of success as well: