Pictures from the 25th annual De Anza College Outdoor Club winter Yosemite camping trip.
At the end of the trip after we packed up the campsite and got a bit cleaned up, everyone went to brunch at the Ahwahnee, and here is the group photo (oops, with 2 brunch attendees missing):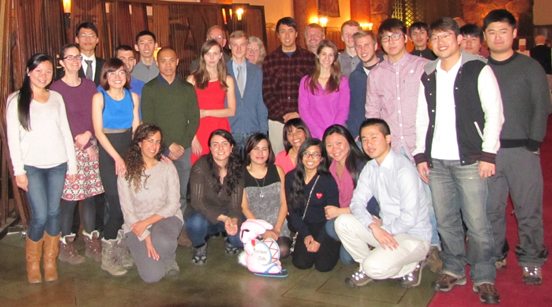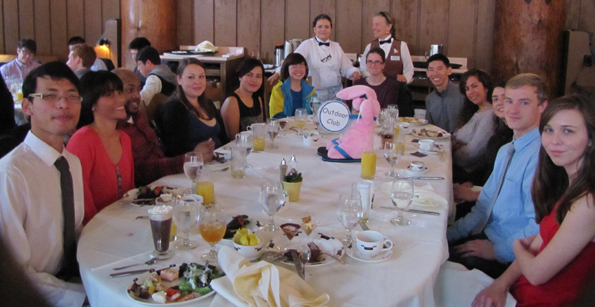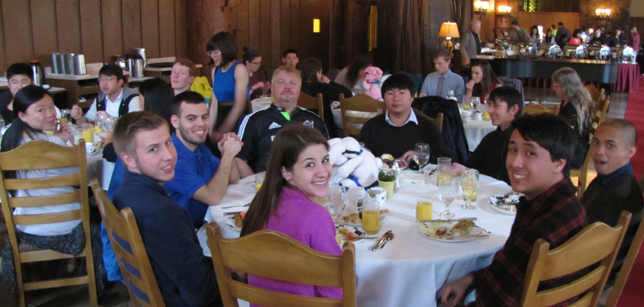 More photos of brunch at the Ahwahnee at: Ahwahnee brunch photos
Friday afternoon most people got to the campsite in time to get tents set up before the rain started. Friday night it rained so hard that people were woken up by the noise on the tent fabric.
Saturday: some of the group hiked the trail to Vernal Fall and Clark's Point above Vernal Fall.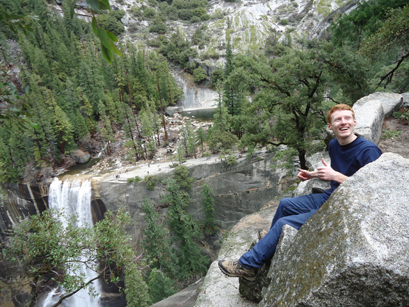 Early Sunday morning we had to get up a bit earlier than some people wanted to,(especially after the late night campfire) to be able to get packed up in time for the brunch: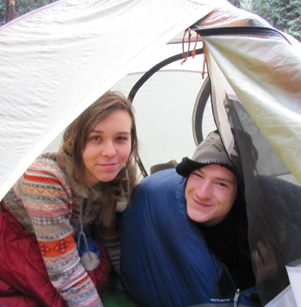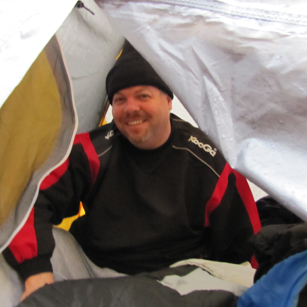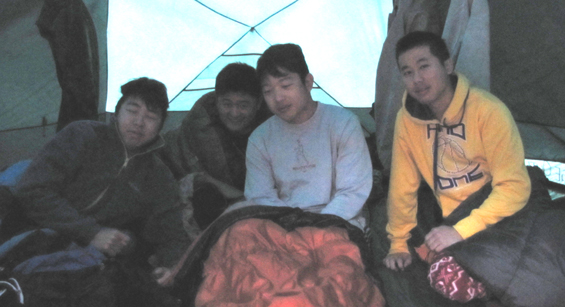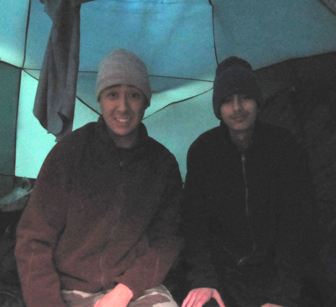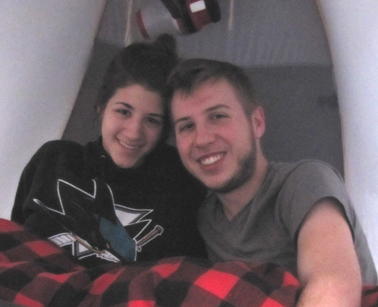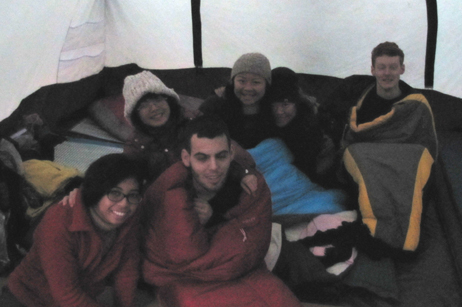 Got a picture of deer in the campsite, but not of the coyote.