Group photo the last morning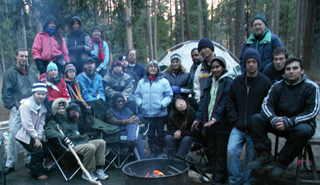 and alternate group photo … too many people in a carpool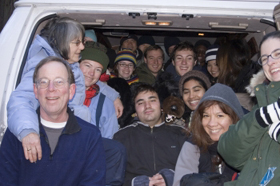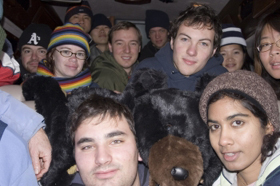 Some of the group all cleaned up after camping, taken at the Ahwahnee by campground host Kathy Spalding, who came to brunch with us.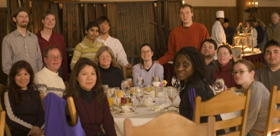 breakfast in camp is a little less fancy…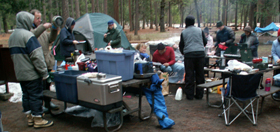 groups at the base of upper Yosemite Fall with snowcone and rainbow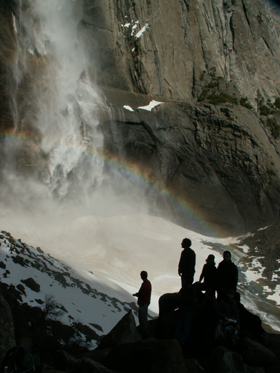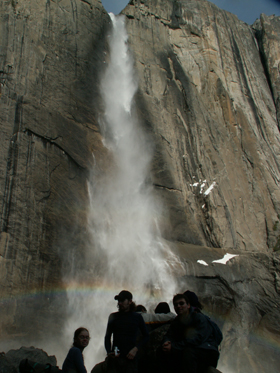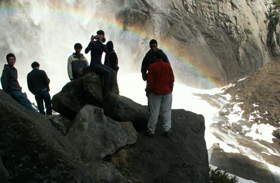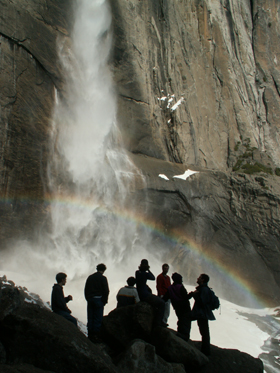 Details about this yearly De Anza College trip start at: Snow Camp
More pictures of the usual Saturday hike are at Upper Yosemite Fall hike.
Outdoor Club winter campers at brunch has more about the Ahwahnee hotel Sunday brunch we go to at the end of each trip.
For details about all current club events and on how to find us to sign up for events go to: