The lower level of the Hinson Campus Center at De Anza College includes the Office of College Life / Student Accounts, Health Services and the De Anza Student Body (DASB) offices, as well as meeting rooms and more. (See below for info on the upper level as well.)
The closest entrance to lower level offices is on the east side of the Campus Center building, as shown on this map on the left side of the building, very near the icon for the Campus Police: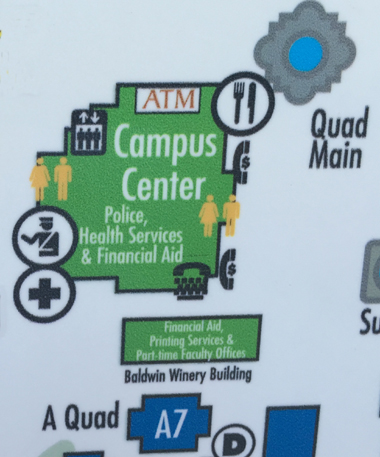 and find the building at the full De Anza campus map:
https://www.deanza.edu/maps-and-tours/
(Note that the Campus Police office has an entrance on the outside of the Campus Center, not on an interior hallway. In the photo below, see the blue sign with white letters "POLICE.")
This next photo shows the east side of the Campus Center, with a staircase going down to an entrance to the lower level: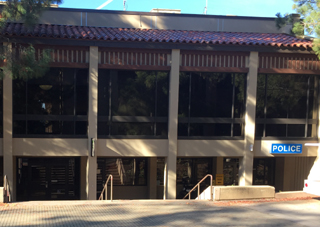 When you go down the stairs and in the entrance,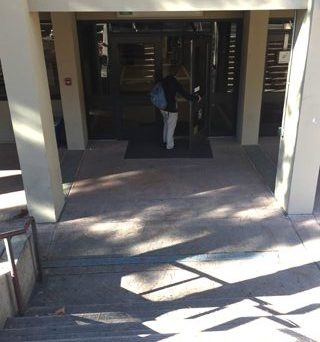 Health Services (where you can pick up some packets of over-the-counter medications, join a quit smoking program and more) will be on your right.
On your left will be the door to the Student Development Division office,
followed by the two doors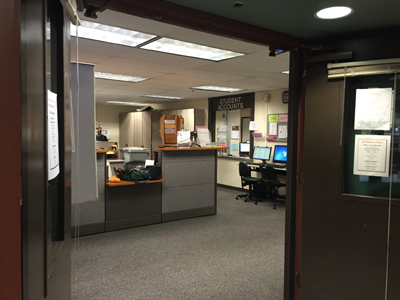 to the Office of College Life (where you can get your student photo ID picture taken (or find out where to have it taken), and find Student Accounts).
When you go into the Office of College Life the office for Student Accounts has a large "window" on the far (west) wall.
(The exterior entrance and the stairs going down to it (pictured above) is at the bottom of the map below, the stairs to the upper level are at the top of the map below.)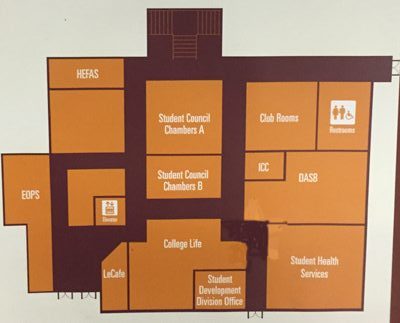 The upper level of the De Anza Campus Center includes the cafeteria (Food Court), lots of tables in the dining hall, large Conference Rooms A and B, Don Bautista room, El Clemente Room, Santa Cruz Room and the Fireside Room :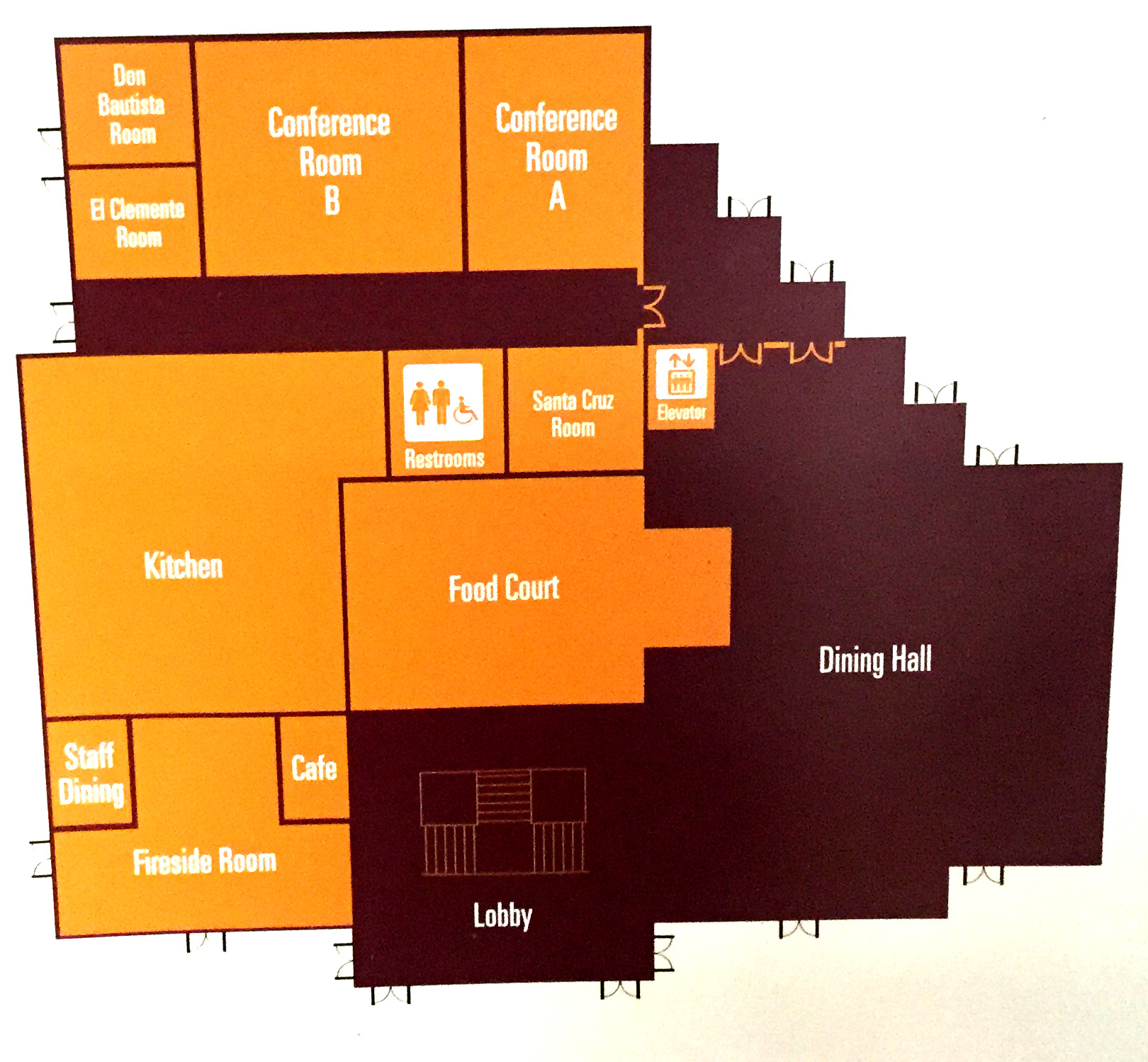 The lobby shows stairs to the lower level.

The Admissions and Registration office, Counseling, International Students, food pantry and Outreach Offices, bookstore, Assessment Center, Disability Support Services, Transfer Center and Psychological Services are at
map of locations of offices in the De Anza College Registration and Student Services Building
##################################################
And see the map of the De Anza College pool (sections of which are listed in the schedule of classes as POOLE, POOLM and POOLW), diving well, Fitness Center and classroom PE673.
see also how to find classroom PE12U
Photos of locations of AEDS around the De Anza College campus are at AED locations at De Anza College