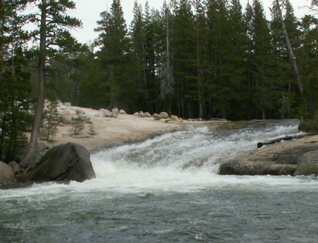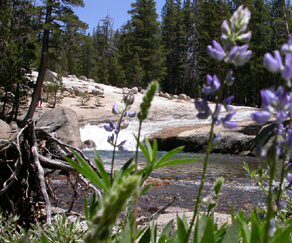 As we continue our lifetime search for the world's greatest swimming hole, one of our favorites is near Tuolumne Meadows, Yosemite. Above are pictures in very early summer with too much water flow for safe swimming and in late summer with lupine blooming.
In July it takes gumption to get in and swim, but any time of the year the water is cold.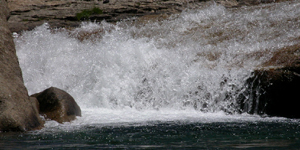 Below, views of the falls in July and June closeup from upstream: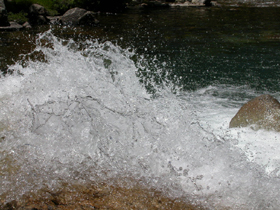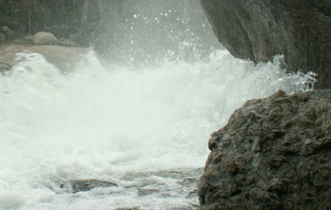 Two pictures from an August 2002 trip: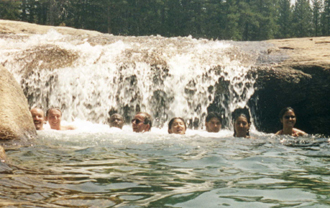 Check out the size (16 inches?) of the trout nibbling at his Teva!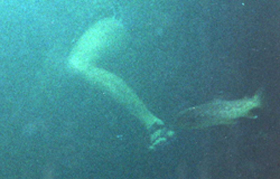 Photo of group in July 2003 by Wendy Sato: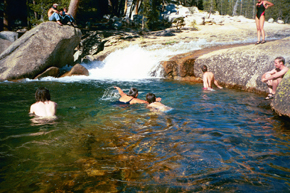 These black clouds over Lembert Dome, (with thunder and lightning), explain why the photo of the last people on the 2004 trip was not taken in the water: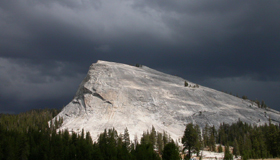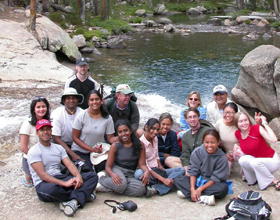 Thunderstorm and lightning safety has the answer to the question: Why can't you swim during a lightning storm? A strike on a lake doesn't kill all the fish in the lake.
August 2006: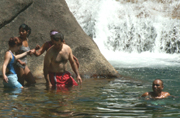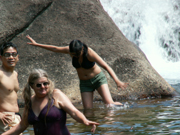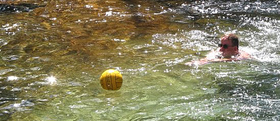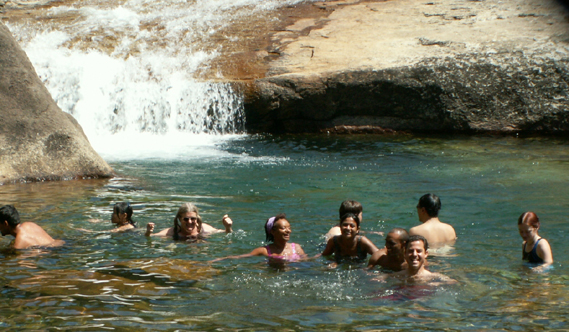 more pictures of swimmers are at:
De Anza College Outdoor Club Tuolumne trip August 2006
A deer on the trail to the swimming hole: