In order as you scroll down, the answers to where are there places to eat, (restaurants, cafes, fine dining, take-out food, pizza, brunch), (indoor / outdoor) in or near to Grand Teton National Park.
a few notes about restaurants in the town of Jackson
and then Jackson Lake Lodge Mural Room, Jackson Lake Lodge Pioneer Grill,
Colter Bay Ranch House, Colter Bay Cafe Court,
Leek's Pizza,
Dornan's Pizza and Pasta,
Signal Mountain Peaks Restaurant and Trapper Grill,
Jenny Lake Lodge,
(with links to most menus included, or when they move with no forwarding link, as I find them).
Restaurants in Grand Teton National Park are non-smoking, many others in Wyoming and Montana allow smoking. Last we heard, the city of Jackson, Wyoming still did not have a complete non-smoking policy, but most restaurants have voluntarily gone non-smoking.

Notice any fine print in the menu , for example about a mandatory gratuity for any size party
or the more usual "18% gratuity will be added for all parties of 8 or more,"
"An 18% gratuity will be charged on parties of 6 or more,"
"20% gratuity will be added to parties of 10 or more."
Or . . . Split Plate Charge $8
Or . . . a "corkage" charge to open a bottle of wine you bring in with you,
or do they not allow you to bring your own
OR . . .
"all of our restaurants are first-come, first-served (no reservations),"
"Advance reservations are required for dinner and highly recommended for breakfast and lunch."
(Even in the off-season, reservations are advised for restaurants that accept them.)
OR . . .
"Kids section only available for those 12 and under."
Many of the restaurants in the park say on their menu: we "emphasize local, sustainable, healthful, and organic choices," . . . the menu offers a variety of sustainable, organic, free range, hormone free meats and sustainable fish/seafood through the guidance of the Monterey Bay Aquarium Seafood Watch. . . also offers organic, pesticide free produce, some locally grown. GTLC coffee is shade grown Rainforest Alliance Certified". . ." "We are 3-Star Certified by the Green Restaurant Association and a member of the Monterey Bay Aquarium Seafood Watch program. . . We only purchase seafood approved on the Green List from Seafood Watch.. . . We use eggs that are cage free, and milk that has not been treated with hormones such as rGBH. . . Our homemade dough at Leek's Pizzeria is made with organic flours and cage-free eggs."
The dining room is only half full,
why won't they seat us. . .
why do I have to wait a half hour to get a table?
Restaurant managers keep track of when people normally come to eat, and staff according to the expected needs at any given time of day, day of the week. If they let more people in than they have chefs, servers, kitchen staff available to serve diners in a reasonable amount of time, everyone would have to wait for their food.
Want to watch a big game on television? Televisions are not offered in hotel rooms or cabins anywhere in Grand Teton National Park. If you don't have a reliable satellite hookup in your R.V. you can find a television that might have the big game you want to watch (subject to power outages, etc.)
except during years the particular restaurant decides to save money
and switches to constant nature videos or removes the TVs.
at:
The Blue Heron Lounge at the upper level of the main building at Jackson Lake Lodge,
The small bar to the side of the main dining room at the Ranch House at Colter Bay,
The Signal Mountain Bar, in the building with the Peaks restaurant, and another big screen TV in the registration building at the farther end of the big parking lot.
In the bar section of the restaurant at Dornan's.
There is no TV at Jenny Lake Lodge (except for the big screen TV in the employee lounge).

There are dozens of restaurants in the town of Jackson.
They vary from burgers, Chinese, Mexican, sushi, pasta, Italian, steakhouse, fusion, tapas to four-stars with "an award-winning wine list". Most lean towards family or casual atmosphere.
Jackson Hole, Wyoming has a map and description of the main streets and how to find the largest grocery stores, Ace Hardware, Target, REI, UPS, Radio Shack, city parks, electric vehicle charging stations and more.
Restaurant guide with menus. You can usually search it by cuisine, including Vegetarian / Vegan / gluten-free.
The guide does not include many of the fast-food choices.
Here is the menu https://www.dairyqueen.com/en-us/menu/food/ for the Dairy Queen, at 575 N Cache, on the right hand side as you enter town from Grand Teton park.
We often get takeout food, even full dinners, in town at
Albertson's, with a big hot foods / deli / bakery / produce section, (105 Buffalo Way) at the corner of 22 coming south from Wilson and the curve of W. Broadway. photos of interior
https://local.albertsons.com/wy/jackson/105-buffalo-way.html
The Jackson Whole Grocer was sold to the Whole Foods Market chain, and was remodeled with different hot food items, etc.
https://www.wholefoodsmarket.com/stores/jacksonwyoming
43 miles from Colter Bay,- 1155 south Hwy 89, south of Stelleria and north of flat creek, (the creek, not the road) – 7 a.m. to 10 p.m, 307-733-0450. (with Tesla Supercharger stations).
Jackson Lake Lodge
The Jackson Lake Lodge (5.9 miles from Colter Bay) Mural Room has high floor to ceiling windows,
(the five windows on the right in the photo below)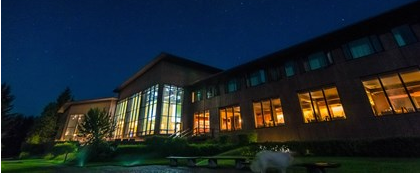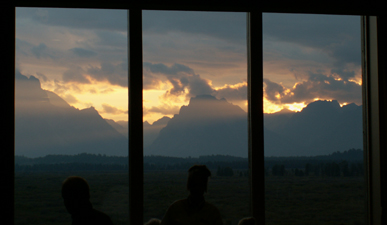 with an unobstructed view out over Jackson Lake from each table. Sunsets are great, as are views of lightning storms. (Much the same menu 2009 to 2023.) Dinner: entrees $28 – $50, chicken, bison, beef steaks, trout and more. Appetizers ($17 -132), Soups ($12 bowl and $9 cup), Salads ($15 – $18).
"Dinner reservations are recommended and are available on Open Table." (Dinner reservations were "required" previous years.)
In fall, because it's the end of the season, some years they run out of the butter portions shaped like a moose.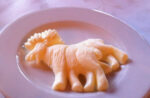 (But in the fall there are fewer crowds and lots more parking.)
Mural Room breakfast buffet 2023, $28, with the moose-shape-imprinted waffles. It's not at all as extravagant as the one at the Ahwahnee (Majestic) in Yosemite, but it's also not $50+. It still offers an omelet made-to-order.
2023: Mural Room breakfast 7 – 9:30,
lunch 11:30 – 1:30
Dinner, 5:30 – 9:30
menus: https://www.gtlc.com/dining/mural-room-jackson-lake-lodge
Tour the Mural Room.
Banquet Hall at the back of the Mural Room 360 degree view here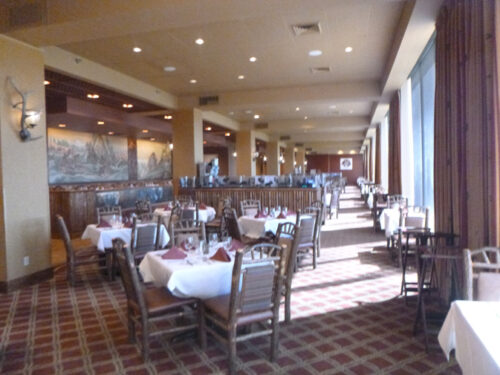 Next door to the Mural Room, the Pioneer Grill has counter service and takeout from (2023) 6 a.m. to 10 p.m. Fountain ice cream specials. Dinner/lunch can include sandwiches, burgers, wraps, steak, chicken, trout. Salads including a taco salad, chef salad and classic Caesar.
Menu: https://www.gtlc.com/dining/pioneer-grill-jackson-lake-lodge
Tour the Pioneer Grill, and note the take-out window in the grill entrance room just off the hotel upper lobby.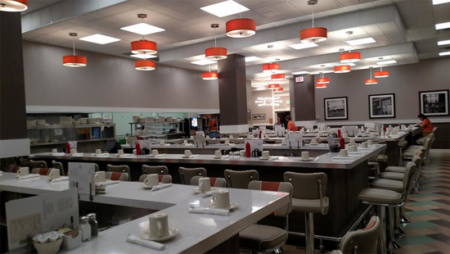 Blue Heron Lounge , https://www.gtlc.com/dining/blue-heron-lounge-jackson-lake-lodge
inside and outside seating, grill and small plates, salads, full bar and a TV that might have the big game you want to watch. Menus.
Scroll around at this Google map 360 degree photo to see the Blue Heron Lounge and part of the deck seating outside
Here, the view from part of the deck outside the Blue Heron Lounge: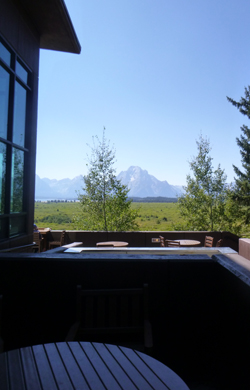 To find locations of these, look for the black and white aerial photo at: Jackson Lake Lodge vicinity.
Also on the Jackson Lake Lodge premises, a lobby coffee cart with some grab-and-go, (in season) pool cantina and nightly (reservations suggested) barbecue.
Colter Bay
A short walk from the cabins and campground where we usually stay, (1/3 mile or less)
Ranch House
May 25 – Oct. 1, 2023
Breakfast: 6:30 AM – 10:30 AM, Lunch: 11:30 AM- 1:30 PM, Dinner: 5:30 PM – 9:00 PM
https://www.gtlc.com/dining/ranch-house-colter-bay-village
dinner entrees included steak, trout, ribs, chicken, pastas. $20 to $37. Buffet breakfast (2023) $19.50 and a la carte. Typical lunch and salad bar/desserts. Large parties of 8 or more (like ours) are charged a 20% gratuity. The small bar to the side of the main dining room at the Ranch House has a TV that might have the big game you want to watch.
Next door, Cafe Court , Open seasonally late May through Labor Day.
Daily May 26 – September 30, 2023, 11:00am – 9:30pm
In restaurant dining available for lunch and dinner, walk-in only. Take-out available for breakfast, lunch, and dinner.
"For a picnic beside the lake or a meal back at your cabin, simply place your order to go."
"made-to-order pizzas and appetizers, along with subs and fresh salads."
Colter Bay grocery has grab and go meals, salads, sandwiches (7:00 AM – 3:00 PM daily May 24 – September 26, 2021. Previous years hours were shorter May-early June and after Labor Day.)
360 degree tour of the Colter grocery can give you an idea of the food available.
Starbucks Coffee bar (latte, cappuccino and a few pastries) in the grocery 7:00am – 3:00pm ("Hours may vary") May 25 – October 1st, 2023.
To find the Colter Bay restaurants and picnic area, look for the black and white aerial photo at: Colter Bay, Grand Teton National Park
Tour the Colter Bay Ranch House and Cafe Court
.
Grand Teton Lodge Company offers, in season, Cruises on Jackson Lake with meals that depart from Colter Bay.
(At Colter Bay there is a picnic area with tables, firepits and restrooms at lakeside (hang a right at the Visitor Center parking lot and go to the end of the road) It is just down the road from the Colter Bay cabins and campground where the Outdoor Club usually stays,
2.4 miles north of Colter Bay, (take a left down a side road off the highway to the marina at the lake), is Leek's pizza (you can choose any & all of the 25 + toppings or get a specialty pizza), salads, all fresh, all of which our club trip members have liked
May 26, 2023 – August 13, 2023 12:00 pm – 9:00 pm
August 14, 2023 – September 10, 2023* 12:00 pm – 8:30 pm
Hours and menu : https://www.signalmountainlodge.com/dining
and click on Leek's Pizzeria menu.
In this 360 degree view, Leek's Pizzeria is at the center and can scroll around to see more.
There is a dining area on an outside deck near the water's edge (to the left of this photo behind the sign)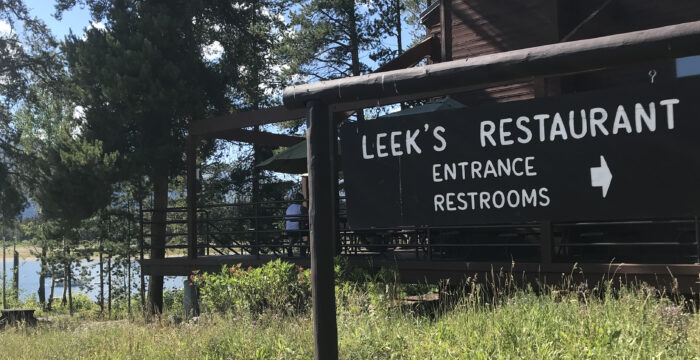 and inside where you order food: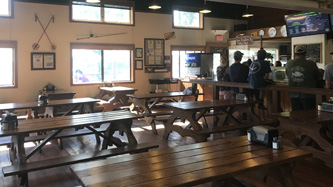 Down a side road near the Moose visitor center, 28.4 miles from Colter bay, is
Dornan's Pizza & Pasta ,
(open year-round, 2023 summer hours Daily 11:30am – 8pm
Menus are at: https://dornans.com/dining/pizza-pasta-co/
The Trading Post/Deli, a few doors down from the bar/pizza & pasta offers "gourmet sandwiches made to order."
"We cater casual or formal events, from bus tours to weddings to corporate events."
Not all groups can sit together on the rooftop with the fabulous view because of the over 21 years old only rule.
Dornan's wine shop has the most varied selection of wines in the park, over 1,500 wines and as well as micro-brews, liquors. 2023 summer Daily
11am – 7:30pm
See the map at: Moose, Wyoming
At Signal Mountain, 9.4 miles from Colter Bay,
Peaks restaurant incorporates natural and organic foods into their menu.
(2023) Dinner entrees include trout, " local steak special, chicken, pasta from $23 to $33 to "market price". The bar has a TV that might have the big game you want to watch.
Trapper Grill often has some Take-Out (mostly sandwiches) hours
Limited Dine-In (Trapper Grill, Deadman's Bar, Deck)
"Deadman's Bar may closer earlier than midnight depending on business levels."
Hours and menus: : https://www.signalmountainlodge.com/dining
Jenny Lake Lodge,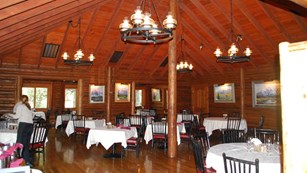 18 miles from Colter bay
Tour the Jenny Lake Lodge dining room, and note that the few tables by the windows with views are usually reserved for overnight guests of the hotel.
June 1 – October 4, 2023
As of June 2019 there are even fewer hours for people who are not overnight guests at the lodge to make breakfast reservations, and some of our favorite dishes (crab cake eggs Benedict, Monte Cristo) are missing from the breakfast menu.
Jenny Lake Lodge breakfast food choices previously were more varied.
You could start with a plate of anything on the menu
(the Prime Rib Cowboy Skillet came in a tiny frying pan).
and get repeats of that,
and, yes if you needed more huckleberry whipped butter, or multiple dishes of fresh berries, or just multiple plates of trout filets , the server brought them to you
A group seated together could
pass around the bowl of Quinoa with Chef's choice of nuts and roasted veggies and each try a spoonful
and pass around the plates with the Monte Cristo, Maple Pecan Belgian Waffle, Chocolate Croissant,
smoked salmon and herb cream cheese on an appropriate bread,
and enjoy taste-test slices of each.
Previously you could choose any and all from a selection of 15 omelet ingredients
(bacon, sausage, smoked pork loin, turkey breast, ham, smoked salmon, cheddar, pepper jack, goat cheese, heirloom tomato, mushroom, onion, bell pepper, spinach)
but the online menu (again, as of June 2019) said
"Omelette (choose one of each)" of a protein, cheese and vegetable.
In 2023 we found 2 specific omelets, no sections of ingredient choices:
"Rocky Mountain Omelet
Rolled omelet filled with sauteed mushrooms, onions, peppers, ham and cheddar cheese.
Vegetarian Omelet
Rolled omelet with sauteed mushrooms, onions, spinach, and Swiss cheese."
(Prix Fixe breakfast $30 in 2017, $33.92 with tax 2018, $34 plus tax in 2019. No prices on the online menu as of May 2023.)
"Lunch reservations are highly recommended and dinner reservations are required."
Dinner: five course dinner with nightly rotating menus included in the stay for overnight guests. Reservations are required. "Seatings take place every 15 minutes from 5:30 to 6:30pm and 7:30 to 8:30pm."
"Our dinner dress code is casual elegant. Jackets are suggested for gentlemen. Please no shorts, t-shirts, sandals or caps."
http://www.gtlc.com/dining/the-dining-room-at-jenny-lake-lodge

Grand Teton National Park
al fresco casual dining:
(young moose dining on fireweed)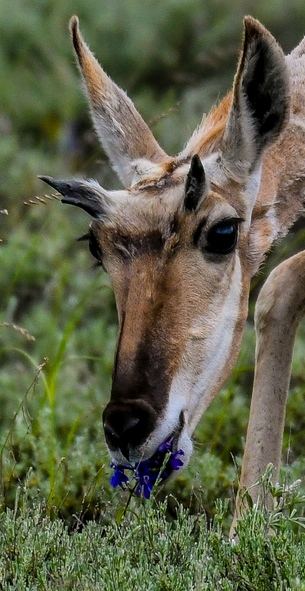 Grand Teton National Park picnic areas: https://www.nps.gov/grte/planyourvisit/picnicareas.htm
Lunch Tree Hill is not an official picnic area, but a great place to bring food and watch the sunset:


Overnight accommodations in Grand Teton National Park include:
camp, cabin, or even a hotel suite
For details about our next club trip to Grand Teton National Park, go to: Grand Tetons.
Grand Tetons trip pages index has brief descriptions of most of the pages about this trip.
During our fall trips we often attend parts of the Jackson Hole Fall Arts Festival, including the Taste of the Tetons sampling from valley chefs, restaurants and caterers, (and a juried art fair as well), in the town square. http://www.jacksonholechamber.com/fall_arts_festival/
Jackson Hole, Wyoming has a map / description of the main streets, how to find the Town Square, grocers, hardware, library, main visitor center, St John's Medical Center / hospital and more.
We tell people on our college trips to Grand Teton National Park to fill their gas tank whenever they are in Jackson, Wyoming, as the lowest cost gas stations are in town and the prices almost always get higher the further you go into Grand Teton park. See a map of gas stations in Grand Teton National Park and gas costs at some of them over the years.