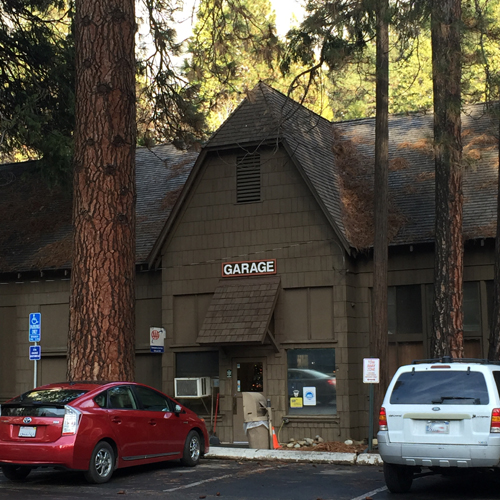 Map below, courtesy of NPS, the Yosemite valley (Yosemite Village) garage with AAA (CSAA) tow service, is in the lower right hand corner: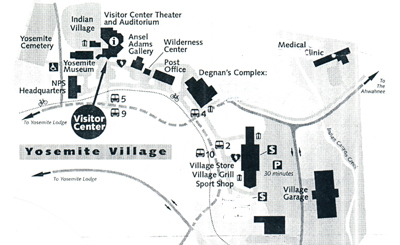 The garage is north of Yosemite Village day use parking and round-about, as in the map below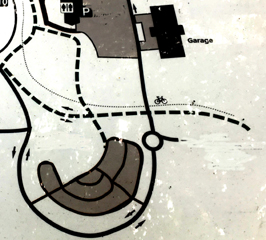 See also the Yosemite Village day use parking map.
If you are on foot and using the Yosemite Valley free shuttle bus get off at the Village store, go through the largest grocery store in Yosemite Valley (the Village store), across the back parking lot and across a road to the garage (see lower right corner of the map above).
209/372-1060. Hours are frequently 8 a.m.- noon, 1 p.m. – – 5 p.m. (current hours of operation can usually be found in the Yosemite Guide newspaper.
Propane service usually available until a half hour before closing.

24 hour towing within the park (California State Auto Association, CSAA and AAA rates (or some free services) are as per what CSAA / AAA specifies. If you have such a service agreement you should note what distance of free towing you get, (5 miles? 100 miles? 200 miles?) how many times a year and if your RV is covered or not.
If you have no valid auto club membership
or valid, accepted by the garage, road service insurance of some sort,
fees include (subject to change, but as of mid-2022),
night time towing (5 p.m. to 8 a.m.) $120 plus mileage, costs more than daytime (8 a.m. to 5 p.m.) $110 plus mileage. RV towing, on-site labor costs more. Extra for long distance towing. The need for a dolly ($35) or winching / up-righting of a vehicle is extra ($180 per hour, RVs $200 per hour – one hour minimum).
Vehicle storage -outside – $43 per day, starts the day it comes in.
Emergency repair labor rates per hour, $95, RV and Commercial $125.
On-site labor, after the first 15 minutes on scene, $27.50 at 15 minute intervals.
As of mid 2022: chain install or remove $40.
The mechanics can handle most minor emergency repairs such as battery charge, radiators, water pumps, brakes and tire repairs, (IF they happen to have a needed part in stock, otherwise they will have to order it or you will need to look for help elsewhere, which could include expensive towing out of the park, so people are advised to check everything that powers, stops, cools, heats, ventilates and lights their vehicle before they leave on an adventure.)
Usually no repairs available on weekends.
If you need to report your vehicle trouble and get a technician to come out to where you are, you can get better service if you know the
make (Toyota, Chevrolet, Mazda, etc.)
model (Sequoia, Malibu, MX-5, etc.)
and year,
as well as the engine size ( V8 4.6L, V8 5.7L, V6 2.4L, V6 2.0L, , 4 cylinder 1.8 L, diesel 6.2L, etc.) of the vehicle.
If you can't get your vehicle to the garage (example: did not bring an operable spare tire or locked yourself out of that rental car,) and have an auto club policy, call the phone number on the back of the auto association card. If you do not have a policy, call 911.
Before you call, consult maps, including in the park newspaper you got when you entered the park and think carefully through the description of where you are that you will give the person you talk to. For example, "a parking lot at Yosemite Valley Lodge" is not accurate enough for them to find you, there are a half dozen Lodge parking lots … describe WHICH parking lot, next to / between which building(s) and which corner / edge of the parking lot.
If you have a paid AAA (CSAA) road service agreement, two types of services are usually "offered to AAA members who have battery issues. The first is a simple jump start to get you back on the road quickly. Alternatively, a battery service technician may be sent to your vehicle. The battery service technician can test the vehicle's battery and starting and charging systems. If your battery fails the test, they can replace your battery. . . " (AGAIN, the Yosemite garage might not have the battery you need in stock, especially for electric vehicles with proprietary batteries.) "If a jump-start does not work, you also have the option to have the vehicle towed."
——————————————————————-
Yosemite National park warns drivers of RVs and motorhomes or older vehicles that might overheat for example, on roads over passes, "If you do break down (engine overheating, brakes fail, etc.) be aware that you might be waiting several hours for help (especially if you come through later in the day when fewer people can help you). Have a plan if you break down."
If you run out of gas or almost run out of gas in Yosemite valley, and would not be able to get to the nearby gas stations (list below) the garage has 5 gallon containers of gas to sell AAA / CSAA members.
(People have been told this at the garage even when the Yosemite Guide newspaper said: "No gas available in Yosemite Valley.")
There are no gas stations in Yosemite valley. You can pay 24 hours with your credit or debit card at El Portal (30 minutes from Yosemite valley), Crane Flat (30 minutes from Yosemite valley) or Wawona (about an hour from Yosemite Valley) stations. IF the pumps are functioning. (Rarely the gas pumps are not available, for example during a Planned PG&E Power outage, or when they are doing an Air Pollution Control Test, or when Mariposa County inspects the fuel tanks a downtime of 2 or 3 or 4 hours can be expected and when Fuel bank systems are being upgraded stations will not be open for business on the day of installation. When repairs are needed, downtime can be days "pending the arrival of replacement parts," or they might be, for example, "currently out of 87 octane gasoline. 91 octane and diesel are both still available. We are expecting a delivery tomorrow and the gas pumps should resume normal operation.")
I give this advice to students I take on winter Yosemite trips: –Keep at least a half-full gas tank (to prevent gas line freezeup). Why? Any space above the gas in the tank has moist air in it. In the cold, especially overnight, that can condense into water. The water will sink to the bottom of the tank and if enough builds up it can end up going to your fuel line and cause hard starting or even block the fuel line completely.
Any time of the year, you'll also want to keep a closer to full tank should you need to change routes, idle, drive slowly or turn back.
Highway 140 on the way into Yosemite: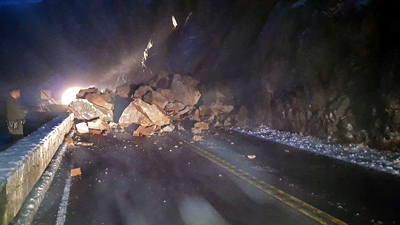 ——————————————————————-
The park service notes that Electric Vehicle (EV) charging stations are located only in Yosemite Valley at:
"The Ahwahnee (one Tesla and one level 1)
You do not need to be a guest at the hotel to charge your vehicle, however, you must move your vehicle from the space once it is finished charging
Village Store (Yosemite Village) (one level 2)
Yosemite Valley Lodge (eight level 2)
Located by Alder building and between Juniper and Laurel buildings."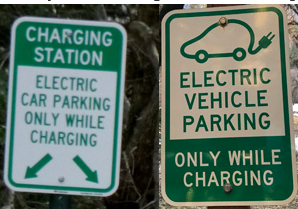 Sometimes these charging stations need repairs and will not be operable, perhaps even for days.
There are plans for more Electric Vehicle (EV) charging stations, "park leaders are pushing ahead with plans to expand the number of electric vehicle charging stations in Yosemite Valley, including at Yosemite Village, Curry Village and the Ahwahnee Hotel, as well as in Wawona and at the Mariposa Grove Welcome Plaza," courtesy of the Yosemite Conservancy:
https://yosemite.org/projects/electric-vehicle-charging-stations-2021/

– – – – – – – – – – – – – – – – – – – – – – – – – – – – – – – – – – –
Drivers should note that there are sections of road in Yosemite Valley with two lanes (usually) in the same direction, with the right lane ONLY for the free shuttle buses, ambulances, ski bus, commercial vehicles with ten or more passengers. The NPS says: "The bus lane ensures emergency vehicles can respond to incidents when traffic is backed up and provides preference for mass transit."
Parking and traffic jams in Yosemite valley tips and tricks has the above advice, with maps of each of the three major day-use parking lots, with advice to help you NOT get a Yosemite National Park traffic or parking ticket, and not contribute to preventable traffic backups. And some details of where you can't park in Yosemite, or can't park without a permit.


– – – – – – – – – – – – – – – – – – – – – – – – – – – – – – – – – – –

The Yosemite Guide newspaper, which you will be offered a copy of as you pay at an entrance station to enter the park, (or you can read, download or print in advance) has hours of operation for visitor centers, museums, tours, stores, food service, post office, laundromat, showers, auto service, gas stations, and a calendar of park activities including Ranger walks.

The winter free bus to the ski resort / ranger snow shoe walk leaves (most years) at 8:05 a.m. from bus stop #13 at Curry Village, in front of the Stoneman building. (No pickup at the campground, but this first pickup is only about two blocks (if on foot) away from the campground.) Shortly after that (8:10 a.m.) from a covered bus stop adjacent to the garage, then from the Ahwahnee Hotel at shuttle stop #3 (8:15) and last morning pickup from the Yosemite Lodge hotel Porte Cochère at the front desk (covered driveway in front of the hotel across the street from shuttle stop #8) (8:30). Each of these stops usually also has an after 10:30 a.m. pickup as well.
Prepare for winter driving has a link to bad weather driving tips, tips for using tire chains, tricks for dealing with frozen car locks, how to prepare your vehicle for winter driving, how to de-fog the windows, a winter survival kit for your car and what to do if you get stranded. Don't have tire chains? Yosemite requires them in the winter. Try: Snow chain rentals

Where were they when they got that great picture in Yosemite?
Where can I take a photo that looks like the one on a Yosemite postcard I just bought?
Places to take photos of Half Dome, Bridalveil Fall, El Capitan, Yosemite Falls and Staircase Falls.

You can find basic to extravagant, (a few with a dress code),
casual, fast (grab and go)
or with table-side service,
indoor and outdoor food service
at multiple locations in Yosemite Valley, as well as four grocery stores.
All of which are served by the Yosemite valley free shuttle bus.

You have a number of choices of where to stay overnight in Yosemite Valley in Yosemite National Park (wood walled cabin without a bath / heated or unheated wood floored, canvas sided and roofed tent cabin / cabin with a bath / luxury or generic hotel rooms, suites or campsites).
wood-walled cabin without a bath, canvas tent cabin, wood walled cabin with a bath
Hotel room with a bath