Grand Tetons is the main page about the De Anza Outdoor Club trips to Grand Teton National Park.

photos below by Quang-Tuan Luong/terragalleria.com, all rights reserved.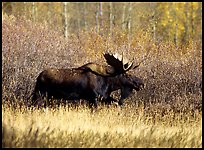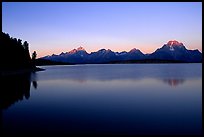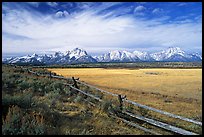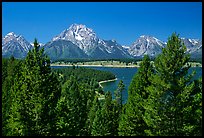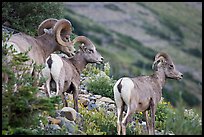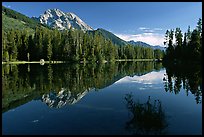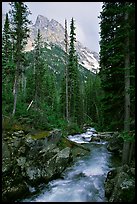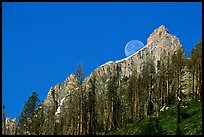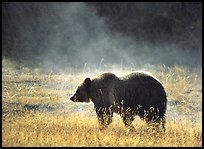 Where people stay is up to each person. It can be difficult to coordinate timing of activities if we don't all stay in the same area, so we've all stayed at Colter Bay for at least part of the time on previous trips.
If you will be staying in a Colter Bay cabin, Colter Bay cabins, Grand Teton National Park has details about the cabins and the logistics of sharing one.
If you want to get a better room, or even a suite with fabulous view, fireplace, fridge, etc, read more at: Grand Tetons hotels, cabins, lodging
Campers can take a look at a map of Colter Bay campground Grand Teton National park

Grand Tetons trip cost has examples of
The cheap trip,
The not-so cheap trip,
The slightly more costly trip, but less driving time,
also known as the I-can't-get-much-time-off-work trip,
and The expensive trip.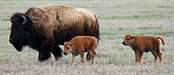 Grand Teton trip 2014 video by Jennifer Chiou
https://www.youtube.com/watch?v=uXiHRYdgo7Q
, Grand Tetons kayaking, Grand Tetons sightseeing and Cascade Canyon, Grand Teton National Park have descriptions of kayaking we hope to do, the places we hope to see and a (long or short, your choice) hike we want to take. If you want to go kayaking or canoeing with us on this trip you MUST read Grand Tetons kayaking .
If you want to go on the kayak overnight you MUST read String Lake to Leigh Lake, Grand Teton National park
Jackson Hole, Wyoming has a description of the main streets and how to find the Whole Grocer, Albertson's, K Mart, Ace hardware, Teton County library, St John's Medical Center, skate park, city parks with sand volleyball and/or tennis courts and more.
Grand Tetons trip equipment has advice from previous trip members.
Grand Tetons restaurants describes the restaurants in the park and has links to menus of ones in town.
Grand Tetons trip transportation has flight info, driving distances and guesses at gas cost, previous trip examples, AND trip notes with where to find some mega-cheaper gas stations and ways to keep from driving the slow route through towns we need to go through by not taking the obvious freeway exit.
During our trip, if your driver has plans for the day that you don't want to participate in, or if you arrive by plane before the main group, or if your driver stayed up late and slept in all morning, there is plenty to do at or from Colter Bay without access to your own vehicle. See at NO CAR ON OUR TRIP?
at Grand Tetons trip transportation
Road trip advice and etiquette has decisions to make before the trip, packing advice and more from previous road trip members that could make the long drive more tolerable.
Was that a wolf or a coyote? An elk or a moose?

Rocky Mountain mammal size comparisons

Grand Tetons biking is not an official part of the trip. This page has rules, advice and suggested routes, links to maps, in and out of the park for mountain and road bikes.
Grand Tetons whitewater rafting is not an official part of the trip.
Grand Tetons backpacking is not an official part of the trip, but often trip members do their own backpack adventure.
Grand Tetons recommended reading has links to on-line bird and mammal field guides, as well as books to buy or check out from the library before the trip




Packing for the trip:
You will r e a l l y want your own binoculars.
The club owns a few pairs of waterproof binoculars, but not enough for a large group. With binoculars you can see the river otters up closer when we are out paddling: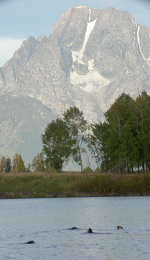 Improve your inexpensive rain gear
Outdoor Club Equipment that you can borrow.
Outdoor Club Sample Rental Agreement to read before you rent from the club
photo below by E J Peiker http://www.ejphoto.com/grand_teton_page.htm

Safety issues are discussed through all the pages, but some pages are especially about your health and safety:
Please, no trail running Grand Teton National park: "Trail running is strongly discouraged; you may startle a bear." Glacier National Park: "Trail running is discouraged as there have been an increasing number of injuries and fatalities due to runners surprising bears at close range."
Don't bike or jog/run by yourself, it is safer to bike in groups since there are very large, potentially dangerous and unpredictable animals potentially everywhere.
Data suggest that rates of sudden encounters with bears are much higher among cyclists than hikers.
Grand Tetons biking includes statistics about cyclist encounters with grizzly bears.
your safety in grizzly bear territory tells you what to do if
you see a bear in the distance or a bear charges you and has info about Bear Pepper Sprays and what might happen before a bison charges.
During a thunderstorm, don't take a shower or use a sink, including washing dishes. Don't talk on a land line phone. Don't use your I pod. Don't get zapped! Please read Thunderstorm and lightning safety
Road trip advice and etiquette






How to not collide with a deer
Hiking Advice has hot weather hiking advice, hiking logistics and the answer to the question: When is the best time of day to cross a mountain stream?
If you have decided you are going on this trip, reading a step by step description ofloading kayaks on the De Anza trailer will make the job go easier.
Kayaks (and trailer) use has practical hints for drivers of tow vehicles that tow the kayak trailer on our trips.
Read about safety at wildlife jams
Camping solutions for women has tips for and answers typical questions from first-time women campers,
including the question: Can menstruating women camp or backpack around bears?
Bears has links to general info about bears, then practicalities of camping and backpacking around bears, (food storage, what to do if you see a bear).
For details about injuries from animals go to: fatal, near fatal or close call incidents/accidents in camping, backpacking, climbing and mountaineering
Cell phones in the wilderness has advice on how/when to use a cell phone to contact 911 in the wilderness and a warning about interference between cell phones, iPods and avalanche beacons.
You can't always expect a helicopter rescue
photo below copyright Daniel J. Cox/Natural Exposures.com http://www.naturalexposures.com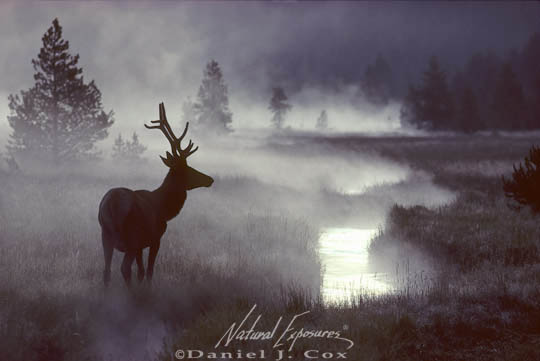 ________________________________________________
Black and white or color aerial photo/maps are at:
NASA aerial photo of Teton Range
Grand Tetons and Jackson Lake aerial photo
Colter Bay, Grand Teton National Park
astronaut's view of Grand Teton National Park


A larger version of this drawing of the Teton range, with the names of each peak,
as printed in the park newspaper, is at: Teton range peak names
Jackson Hole, Wyoming has a description of the main streets and how to find the Albertson's, K Mart, Ace hardware, Teton County library, St John's Medical Center, city parks with sand volleyball and/or tennis courts and more.
map of Colter Bay campground Grand Teton National park
map of Jenny Lake campground, Grand Teton National park
Signal Mountain campground map

Pages of mostly photos:
Grand Teton National Park trip 2011
De Anza College Outdoor Club Grand Teton trip 2010
Grand Teton and Yellowstone National Park photos
Grand Teton National Park trip 2008
Moose cow and calf, Grand Teton National Park September, 2006
De Anza College Outdoor Club Grand Teton park trip 2006
Cascade Canyon, Grand Teton National Park
Grand Tetons beaver lodge pictures
Print your own color aerial photo with roads and locations:
http://maps.live.com/default.aspx?v=2&cp=43.874138~-110.626831&style=h&lvl=10&tilt=-90&dir=0&alt=-1000
http://maps.live.com/default.aspx?v=2&cp=43.853345~-110.56778&style=h&lvl=11&tilt=-90&dir=0&alt=-1000
where the word SNAKE is on the next map is Oxbow bend, where we will do most of our morning kayaking:
http://maps.live.com/default.aspx?v=2&cp=43.858792~-110.55336&style=h&lvl=13&tilt=-90&dir=0&alt=-1000
and here is a closeup of the string lake, Leigh Lake area, where we often do a yearly overnight kayak
http://maps.live.com/default.aspx?v=2&cp=43.800341~-110.726395&style=h&lvl=13&tilt=-90&dir=0&alt=-1000
you can print a simple road map of both Grand Teton and Yellowstone parks at:
http://maps.live.com/default.aspx?v=2&cp=44.280604~-110.692749&style=r&lvl=8&tilt=-90&dir=0&alt=-1000
and an aerial photo of the same area at:
http://maps.live.com/default.aspx?v=2&cp=44.280604~-110.692749&style=a&lvl=8&tilt=-90&dir=0&alt=-1000